What Types of Personal Trainers Are There?
23rd Jun 2023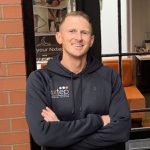 Chris Nicklin is a certified Personal Trainer with over 7 years' experience, and the owner of Nxtep Personal Training. Chris qualified from Edge Hill University with a Bachelor of Science (BSc) degree in Sports Coaching and Performance Development, and has delivered over ten thousand one-to-one Personal Training sessions.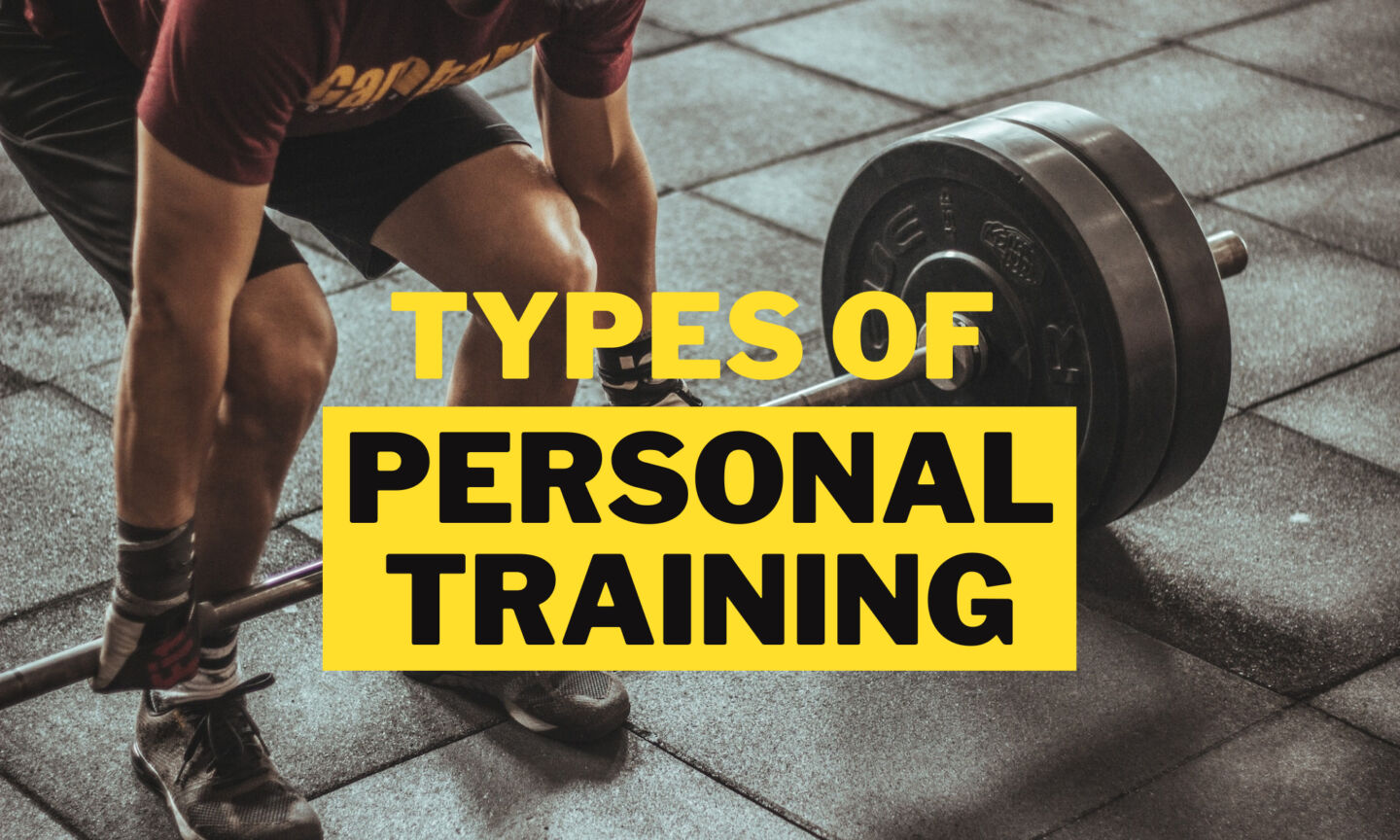 In the world of fitness, personal trainers play a crucial role in helping individuals achieve their health and wellness goals. With a diverse range of expertise and specialisations, personal trainers offer unique approaches to training, ensuring personalised guidance and support.
In this article, I'll delve into the various types of personal trainers and fitness professionals, providing an in-depth exploration of their specialties and how they can cater to individual needs. 
It's worth pointing out that not all personal trainers are specialists in just one or two things, but some will be and will market themselves or their personal training business in this way. At Nxtep Personal Training, we're happy to say we specialise in almost all of the various things listed below, and we'll customise your PT programme completely towards your own goals, whatever they might be. 
But let's look into the various specialties a personal trainer may offer.
Fitness Generalists: Versatile Trainers for All-Around Fitness
Generalists in the fitness industry are professionals who have extensive knowledge and expertise in a variety of sub-fields within the fitness industry. They are highly skilled in the process of designing holistic training programmes that can accommodate a variety of client requirements. These types of trainers put an emphasis on their clients' all-around health and wellbeing, taking into account aspects of their physical condition such as their cardiovascular fitness, muscular strength, flexibility, and endurance, as well as paying attention to their mental health. Because of their extensive skill set, they are able to design well-rounded workouts that focus on a number of different aspects of physical fitness, thereby assisting individuals in achieving a comprehensive level of physical conditioning. At Nxtep, we certainly focus on all of the above, as our programmes are entirely bespoke, including a comprehensive nutrition plan, as well as daily motivation whether you're in the studio or not!
Strength and Conditioning Specialists: Building Power and Performance
Personal trainers who specialise in strength and conditioning work to improve both the power and performance of their clients' bodies may market themselves purely as strength and conditioning coaches. They have a comprehensive understanding of resistance training, powerlifting, and functional movements.
These fitness trainers devise specialised training regimens with the goal of improving their clients' muscular strength, explosive power, and overall athletic performance. Whether the objective is to improve athletic abilities, increase strength and power, or enhance overall physical performance, specialists in strength and conditioning provide individualised training regimens to meet each of these specific goals.
If this is a goal for you, please see our strength training programme page.
Weight Loss and Body Transformation Experts: Shedding Pounds, Gaining Confidence
Personal trainers who specialise in weight loss and body transformation assist individuals in accomplishing their specific objectives regarding their body weight and composition. They have a profound comprehension of the scientific principles underlying weight loss, the processes involved in metabolism, and the factors that influence body composition. These trainers provide a wide range of services, including the creation of individualised exercise plans and the incorporation of educational material pertaining to nutrition. Experts in weight loss and body transformation empower individuals to lose weight, build lean muscle, and gain confidence in their bodies by putting an emphasis on making lifestyle changes that are both sustainable and effective.
If losing weight and transforming your figure is something you are looking to do, please see our personal training for weight loss page. 
Rehabilitation and Injury Recovery Trainers: Healing through Exercise
Trainers who specialise in rehabilitation and injury recovery work with clients who are in the process of recuperating from illnesses, injuries, or even surgical procedures. Because these trainers are well-versed in anatomy, physiology, and biomechanics, they are able to devise individualised workout plans that facilitate the healing process and speed it along. Trainers who specialise in rehabilitation work closely with medical professionals to develop individualised treatment strategies for patients, with the goal of assisting patients in regaining their strength, mobility, and functionality. People can recover from injuries, become more flexible, and regain their optimal level of physical function with the help of these kinds of trainers.
At Nxtep we're specialists in injury and rehabilitation training, so please give us a call or email if you are suffering from any kind of injury, condition or recovering from an illness, and we'll be happy to help you get back to where you were, or better! 
Functional Fitness Coaches: Training for Real-Life Movements
Trainers who specialise in functional fitness place an emphasis on activities that are designed to simulate real-life movements and improve functional abilities. These trainers are aware that physical fitness extends beyond the confines of the gym and ought to improve performance in day-to-day activities and responsibilities. Functional fitness coaches assist people in enhancing their overall functional capacity as well as their quality of life by incorporating exercises that emphasise balance, coordination, and mobility into their routines. They cater to a wide variety of population groups, such as elderly people who want to keep their independence and athletes who want to improve their skills that are specific to their sport.
This is something usually beneficial for more mature people. Please see our Over 50's Personal Training page for more details. 
Sports-Specific Trainers: Unlocking Athletic Potential
Trainers who specialise in specific sports are experts at adapting exercise routines to the requirements of a given sport or activity. They have a comprehensive understanding of the biomechanics, physiological requirements, and skill requirements of a variety of sports. Athletic performance, agility, sport-specific skills, and general conditioning are all areas that can be improved through the use of specialised fitness programs designed by sports-specific trainers. In order to improve their overall athletic performance, they conduct performance evaluations, design individualised training programmes, and make use of cutting-edge training methods. This helps them improve their speed, agility, strength, and endurance. Performance trainers collaborate closely with athletes to determine areas of weakness, determine desired levels of performance, and develop and implement strategies designed to help athletes reach their full potential, whether their goal is to improve their speed for running, their strength for swimming, or their endurance for cycling.
Group Exercise Instructors: Energising Workouts for Community Fitness
Group fitness instructors generally lead energetic and inspiring fitness classes that are catered to a group of participants who have a range of fitness levels and goals. The environment that these trainers cultivate is one that is high-spirited, welcoming, and supportive of camaraderie and motivation. Group classes include things like CrossFit, high-intensity interval training (HIIT), dance-based workouts, yoga, cycling, and more. The downside of this kind of training is a lack of personal attention, meaning you may not improve at the same rate, you may push yourself beyond your limits and at worst, you may even injure yourself.
Special Population Trainers: Fitness for Unique Needs
Personal trainers who specialise in working with special populations focus on assisting clients who have particular requirements or health concerns. This includes the elderly, women who are pregnant, people who suffer from chronic conditions, as well as those who have physical or cognitive disabilities. These trainers might have specialised knowledge which enables them to design exercise regimens that are both secure and effective, taking into account the individual's particular limitations and needs.
At Nxtep this is something we're proud to specialise in. We offer direction, assistance, and alterations to keep fitness within reach of all people and to maximise the benefit. Please see our Personal Training for People With Disability page for more information. 
Nutrition-Focused Personal Trainers: Nurturing Healthy Eating Habits
Personal trainers who put an emphasis on nutrition (such as myself) will incorporate nutrition guidance and instruction into their clients' personal training programmes. They are aware of the significant role that diet plays in determining overall health and the achievement of fitness goals. These trainers help people develop healthy eating habits by providing individualised meal plans, educating them about macronutrients, portion control, and dietary supplements, and providing ongoing support to clients as they work towards their goals. People are given the ability to maximise their fitness results and achieve long-term wellness when they work with trainers who focus on nutrition by integrating physical activity and proper nutrition. 
Every programme we design for every client here at Nxtep incorporates a full, bespoke nutrition meal plan designed especially to help you achieve the goal or goals you have. For more on this, see our personal training and nutrition page.
Boot Camp Personal Trainers: Intense Workouts for Rapid Results
Boot camp trainers deliver intense and challenging workouts that promote rapid results. These trainers lead high-intensity group training sessions incorporating circuit training, plyometrics, bodyweight exercises, and cardiovascular conditioning. Boot camp trainers create an atmosphere of motivation and teamwork, pushing participants to their limits. With their expertise in maximising calorie burn and boosting metabolism, boot camp trainers provide an efficient and exhilarating workout experience for larger groups of people, at the expense of the 1-to-1 attention and tuition you normally receive from a personal trainer.
Mobile Personal Trainers: Fitness Anytime, Anywhere
Mobile personal trainers offer the convenience of training clients in various locations, whether it's a client's home, office, or outdoor setting. These trainers bring the necessary equipment and expertise to deliver personalised training sessions in a preferred environment. Mobile trainers cater to busy individuals, providing flexibility and eliminating barriers to fitness. They adapt to clients' schedules, making fitness accessible and convenient, and ensuring that clients can achieve their goals without constraints. While the benefit of this type of trainer is obvious, and will suit some people who cannot find the time to travel to a gym or personal training studio, the downside with this kind of training is the lack of variation in exercises that can be done due to the fact there's only so much equipment someone can bring with them! 
Small Group Personal Trainers: Dynamic Workouts with Personalised Attention
Personal trainers who work with small groups offer concentrated and individualised attention within the context of a small group. These instructors are in charge of guiding individuals in small groups, which typically have between three and six participants. The camaraderie and motivation of group workouts is a big factor in the popularity of small group training, while the numbers are small enough for the personal trainer to still provide 1-to-1 attention. As a result of the ability of trainers to modify exercises, observe participants' forms, and provide individualised feedback, the experience that each participant has can be made to be both challenging and rewarding while keeping that fun group experience. 
If you're interested in this, please see our Small Group Personal Training page for more information.
Conclusion
The world of personal training encompasses a wide spectrum of expertise and specialisations, ensuring that individuals can find the perfect workout routines to meet their unique needs and goals. So, whether you're looking to shed pounds, enhance athletic performance, improve functional abilities, or simply maintain overall wellness, a good personal trainer should be able to help you with any goal you have in mind. 
For more on every aspect of personal training, please read our Complete Guide To Personal Training.