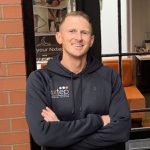 Chris Nicklin is a certified Personal Trainer with over 7 years' experience, and the owner of Nxtep Personal Training. Chris qualified from Edge Hill University with a Bachelor of Science (BSc) degree in Sports Coaching and Performance Development, and has delivered over ten thousand one-to-one Personal Training sessions.
Updated 12/10/2022
Bodybuilding has been around since the early 1900s. Bodybuilding was originally developed by Eugen Sandow who popularized the sport, and went on to use his physique to promote various products such as soap and toothpaste. As time went on, bodybuilding became more mainstream and eventually evolved into a competitive sport. Today, there are many types of bodybuilding competitions including powerlifting, strongman, figure and bikini bodybuilding. Bodybuilding requires a fine balancing act between diet, weight training and cardio which can be difficult to master without help. Working with a personal trainer for bodybuilders is the answer for most – meaning you will know exactly when to bulk, when to cut, when to lift and when to do cardio.
Check out our great Google reviews!