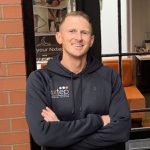 Chris Nicklin is a certified Personal Trainer with over 7 years' experience, and the owner of Nxtep Personal Training. Chris qualified from Edge Hill University with a Bachelor of Science (BSc) degree in Sports Coaching and Performance Development, and has delivered over ten thousand one-to-one Personal Training sessions.
Updated 19/10/2022
What is One to One Personal Training?
One to One Personal training is the cornerstone of Nxtep, and the type of personal training people are generally most familiar with. As it sounds, one on one personal training means you are training alone in our private gym studio with your own trainer. Your trainer will work closely with you to achieve your desired outcome or goals, will provide guidance and motivation during workouts, monitor your progress and adjust your exercise routine accordingly.
Check out our great Google Reviews