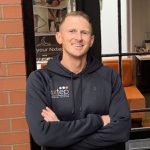 Chris Nicklin is a certified Personal Trainer with over 7 years' experience, and the owner of Nxtep Personal Training. Chris qualified from Edge Hill University with a Bachelor of Science (BSc) degree in Sports Coaching and Performance Development, and has delivered over ten thousand one-to-one Personal Training sessions.
Updated 28/9/2022
Team sports require players to have a multitude of skills. You need to be flexible and agile, powerful and have the stamina to maintain performance throughout the match. Whether it's football, hockey or netball, off-pitch training is just as important as team practice.
Muscular strength and conditioning has often been neglected by health and exercise experts in favour of cardio-vascular fitness. However, it is now well recognised that muscular strength is vital to good health and overall quality of life. Muscles make up more than 40% of your body mass and strong, well-developed muscles help you perform daily activities with greater ease, protect you from injury and enhance your health in numerous other ways.
Check out our great Google reviews!