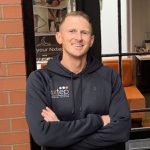 Chris Nicklin is a certified Personal Trainer with over 7 years' experience, and the owner of Nxtep Personal Training. Chris qualified from Edge Hill University with a Bachelor of Science (BSc) degree in Sports Coaching and Performance Development, and has delivered over ten thousand one-to-one Personal Training sessions.
Updated 1/09/2023
It is widely accepted that being overweight is a major risk factor in developing serious physiological and psychological health problems such as heart disease, hypertension, depression, type 2 diabetes, anxiety, high cholesterol, low self-esteem and some cancers.
As a result of this relationship between poor health and increased body weight, more people than ever want to lose weight, reduce body fat or simply feel slimmer and fit into their jeans.
The first thing to realise is that reducing body fat is always achievable. At Nxtep we strive for long term, healthy weight loss through personalised, structured training plans and supporting nutritional guidance.
We will help you achieve and maintain your desired body weight, by setting you fitness goals, giving you specific diet and exercise plans, and by being your personal cheerleader on your weight loss journey. You'll have one-on-one guidance from your trainer to help keep you on track, make sure you're training correctly, hold you accountable and keep you motivated on your fitness journey and ensure you get the incredible results we know you're capable of!
Check out our great Google reviews!