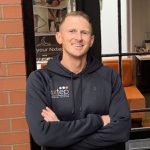 Chris Nicklin is a certified Personal Trainer with over 7 years' experience, and the owner of Nxtep Personal Training. Chris qualified from Edge Hill University with a Bachelor of Science (BSc) degree in Sports Coaching and Performance Development, and has delivered over ten thousand one-to-one Personal Training sessions.
Updated 28/9/2022
Swimming is a sport that requires a lot of strength, endurance and technique. If you want to improve your swimming performance, and feel like you may have hit a wall with your development, hiring a personal trainer to improve your physical ability is the answer. In addition to a bespoke training plan, you'll also get 24/7 support and a personalised nutrition plan for your specific goals.
Check out our great Google reviews!