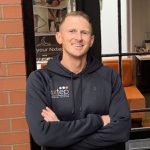 Chris Nicklin is a certified Personal Trainer with over 7 years' experience, and the owner of Nxtep Personal Training. Chris qualified from Edge Hill University with a Bachelor of Science (BSc) degree in Sports Coaching and Performance Development, and has delivered over ten thousand one-to-one Personal Training sessions.
Updated 01/9/2023
With our expert guidance, you will be able to exercise in confidence throughout your pregnancy without worrying that your activity will be harmful to your baby. Your personal fitness journey will be adapted to take account of the changes to your body and your baby's development through each trimester. Our prenatal and postnatal personal training packages are designed to keep you active throughout pregnancy and after your child is born, helping you stay in shape. You've got nothing to lose, so why not give us a call and get started today?
Check out our great Google reviews!