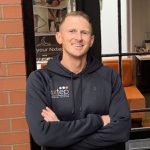 Chris Nicklin is a certified Personal Trainer with over 7 years' experience, and the owner of Nxtep Personal Training. Chris qualified from Edge Hill University with a Bachelor of Science (BSc) degree in Sports Coaching and Performance Development, and has delivered over ten thousand one-to-one Personal Training sessions.
Updated 29/09/2023
Hiring a personal trainer for horse riding can elevate your equestrian skills to new heights. The sport of horse riding is as much about the rider's physical and mental fitness as it is about the horse's prowess. A dedicated equestrian personal training workout plan not only enhances your riding performance but also ensures that you achieve a seamless harmony with your horse. Our specialised guidance helps in identifying and rectifying biomechanical imbalances, fortifying core muscles essential for riding, and instilling confidence, making the distinction between a casual rider and an accomplished equestrian.
Check out our great Google reviews!