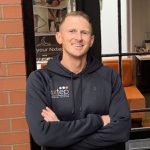 Chris Nicklin is a certified Personal Trainer with over 7 years' experience, and the owner of Nxtep Personal Training. Chris qualified from Edge Hill University with a Bachelor of Science (BSc) degree in Sports Coaching and Performance Development, and has delivered over ten thousand one-to-one Personal Training sessions.
Updated 1/11/2022
What is Personal Training for People With a Disability?
It can be difficult for a person with a disability to get the necessary exercise to keep healthy, for a variety of reasons. A person may feel their disability means they just cannot exercise. Or perhaps they may lack access to appropriate equipment or skilled trainers, or they may feel reluctant to exercise in public.
Personal training can give those with a disability the tailored assistance they require to meet their fitness objectives. Our trainers will analyse your requirements and create a safe and effective fitness plan for you.
Personal trainers provide support, inspiration and motivation, which can help keep you on course even when progress feels impossible. We often find that individuals lacking in confidence feel more confident and independent after engaging with personal training, and we love to see it happen!
Check out our great Google reviews!