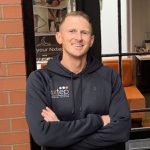 Chris Nicklin is a certified Personal Trainer with over 7 years' experience, and the owner of Nxtep Personal Training. Chris qualified from Edge Hill University with a Bachelor of Science (BSc) degree in Sports Coaching and Performance Development, and has delivered over ten thousand one-to-one Personal Training sessions.
Updated 28/9/2022
Most people are unaware of their posture as it has developed subconsciously over a period of time. Any repetitive action will cause an imbalance and changes in posture and movement patterns. This could lead to limited mobility, chronic pain and long term health problems if not addressed.
Check out our great Google reviews!