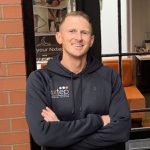 Chris Nicklin is a certified Personal Trainer with over 7 years' experience, and the owner of Nxtep Personal Training. Chris qualified from Edge Hill University with a Bachelor of Science (BSc) degree in Sports Coaching and Performance Development, and has delivered over ten thousand one-to-one Personal Training sessions.
Updated 28/9/2022
What Is Small Group Personal Training?
As it sounds, small group personal training is a form of semi-private personal training that takes place in a group setting. During the session, the group works out with their own personal training programme prescribed by their personal trainer at the same time as others. People are coached by their trainer individually and support is given throughout the whole session to make sure perfect form and appropriate weights are being used for the given exercises.
Your personal training programme is meticulously designed to help you attain your objectives safely and without wasting any of your time and energy.
Check out our great Google reviews!
At Nxtep we created an industry leading program for people of all ages and abilities to join and train together. Whether that's to improve your health, get in shape for an occasion or become the best in your chosen sport, our programmes are created to accommodate your goals.
Our flagship program called NX3 focuses on the 3 pillars of training we feel are crucial to achieving long lasting results: your Nutrition, Training and Mindset.
Our programs don't just focus on what you do in the Studio, we follow a 360 degree approach by creating a nutritional solution to suit your lifestyle, whether that's meal plans, recipes or just general guidance. It's important for the client to find their own solution that they can adhere too.
Not forgetting the round-the clock support you receive as part of our community to make sure your mental health is being looked after and you're doing the extra bits outside of the gym too, again supporting your own circumstances.
On the NX3 small group personal training program you will train three times each week, at a time to suit your busy lifestyle and schedule.
Don't worry if you aren't as fit as others in the group – we will be there to make sure you go at a rate that is comfortable for you, even though you're training in a group setting.
Small group personal training is more cost-effective than traditional personal training, as you are splitting the usual cost between multiple people.
Additionally, small group personal training has the advantage of motivating you from your peers and the coach. In a group situation, there is often more energy and maybe even some healthy competitiveness. Human nature dictates that you are more inclined to put out an all-out effort if the person sitting next to you is!