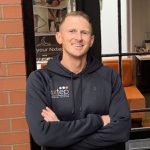 Chris Nicklin is a certified Personal Trainer with over 7 years' experience, and the owner of Nxtep Personal Training. Chris qualified from Edge Hill University with a Bachelor of Science (BSc) degree in Sports Coaching and Performance Development, and has delivered over ten thousand one-to-one Personal Training sessions.
Updated 11/8/2023
Welcome to Nxtep Personal Training, where we specialise in taking your skills to the next level. Our personal trainers will work with you to create a workout plan that fits your individual needs and challenges you to reach peak performance. We are also able to help you focus on improving specific techniques and teach you how to make the most of your time in the gym. Below, we'll delve deep into the intricacies of kickboxing, the hurdles that arise, the unparalleled benefits of personal training, and the crucial role nutrition plays in unleashing your potential.
Check out our great Google reviews!