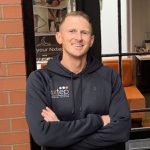 Chris Nicklin is a certified Personal Trainer with over 7 years' experience, and the owner of Nxtep Personal Training. Chris qualified from Edge Hill University with a Bachelor of Science (BSc) degree in Sports Coaching and Performance Development, and has delivered over ten thousand one-to-one Personal Training sessions.
Updated 16/11/2022
What is Personal Training For Beginners?
Personal training for beginners is a great way to get started with fitness. A personal trainer has all the knowledge and experience to guide you towards achieving your goals. They know exactly what exercises are best suited to your body and how to progress them safely. Your trainer will work closely with you to achieve your desired outcome or goals, will provide guidance and motivation during workouts, monitor your progress and adjust your exercise routine accordingly.
We provide one-to-one personal training, two-on-one or small group personal training sessions to teach you new skills and techniques, and motivate you to stick to your exercise routine.
Check out our great Google reviews!