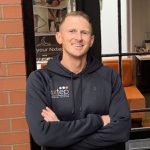 Chris Nicklin is a certified Personal Trainer with over 7 years' experience, and the owner of Nxtep Personal Training. Chris qualified from Edge Hill University with a Bachelor of Science (BSc) degree in Sports Coaching and Performance Development, and has delivered over ten thousand one-to-one Personal Training sessions.
Updated 16/02/2023
Why Is Nutrition Important?
Nutrition is defined as the process of consuming food and converting it into energy for daily functioning. Therefore, it is essential for maintaining a healthy body and mind, as it's the way we get all of our essential nutrients, minerals, and vitamins required for daily functioning, for growth, repair and general health. A balanced diet helps to improve physical and mental health, reduce the risk of chronic diseases, and maintain a healthy body weight. Proper nutrition also helps to improve the immune system, leading to a lower risk of illness and faster recovery.
At Nxtep Personal Training, our certified nutritionists create personalized meal plans that cater to different fitness goals, lifestyles, and dietary requirements. We understand that every individual is different, and we work closely with our clients to ensure their meal plans meet their nutritional needs.
Check out our great Google Reviews