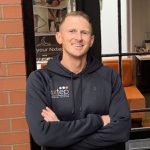 Chris Nicklin is a certified Personal Trainer with over 7 years' experience, and the owner of Nxtep Personal Training. Chris qualified from Edge Hill University with a Bachelor of Science (BSc) degree in Sports Coaching and Performance Development, and has delivered over ten thousand one-to-one Personal Training sessions.
Updated 28/7/2023
As a personal trainer, I know firsthand the importance of personalised training in enhancing sports performance. Whether you're a seasoned professional, a passionate amateur, or a rising star in your chosen sport, our personal training for athletes program is designed to cater to your specific needs, taking your athletic abilities to the next level.
Check out our great Google reviews!