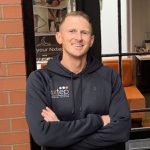 Chris Nicklin is a certified Personal Trainer with over 7 years' experience, and the owner of Nxtep Personal Training. Chris qualified from Edge Hill University with a Bachelor of Science (BSc) degree in Sports Coaching and Performance Development, and has delivered over ten thousand one-to-one Personal Training sessions.
Updated 28/9/2022 At Nxtep, we will design your programme according to your specific goals, incorporating several training methods to increase muscle mass and decrease body fat percentage. This leads to an enhanced self-image, greater self-esteem and feelings of self-confidence. Often, aesthetic goals relate to specific events whether it be a wedding, party or a summer holiday. In addition to achieving your specific goals relating to body image, you will gain the many health benefits associated with exercise. This appreciation will lead you to maintain a regular routine of exercise long after your initial motivational event.
Check out our great Google reviews!