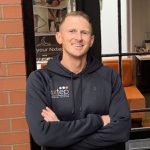 Chris Nicklin is a certified Personal Trainer with over 7 years' experience, and the owner of Nxtep Personal Training. Chris qualified from Edge Hill University with a Bachelor of Science (BSc) degree in Sports Coaching and Performance Development, and has delivered over ten thousand one-to-one Personal Training sessions.
Updated 28/9/2022
Mental illness affects millions of people each year, and depression alone is estimated to affect over 300 million people worldwide, while up to 1 in 20 people in the UK suffer from generalised anxiety disorder. However, exercise has been shown to reduce stress, increase self-esteem, and boost mood. At Nxtep we are a big believers in exercise being key to good mental health, so we are happy to be able to offer personal training programmes to help you improve any mental health issues you may be suffering from.
Check out our great Google reviews!