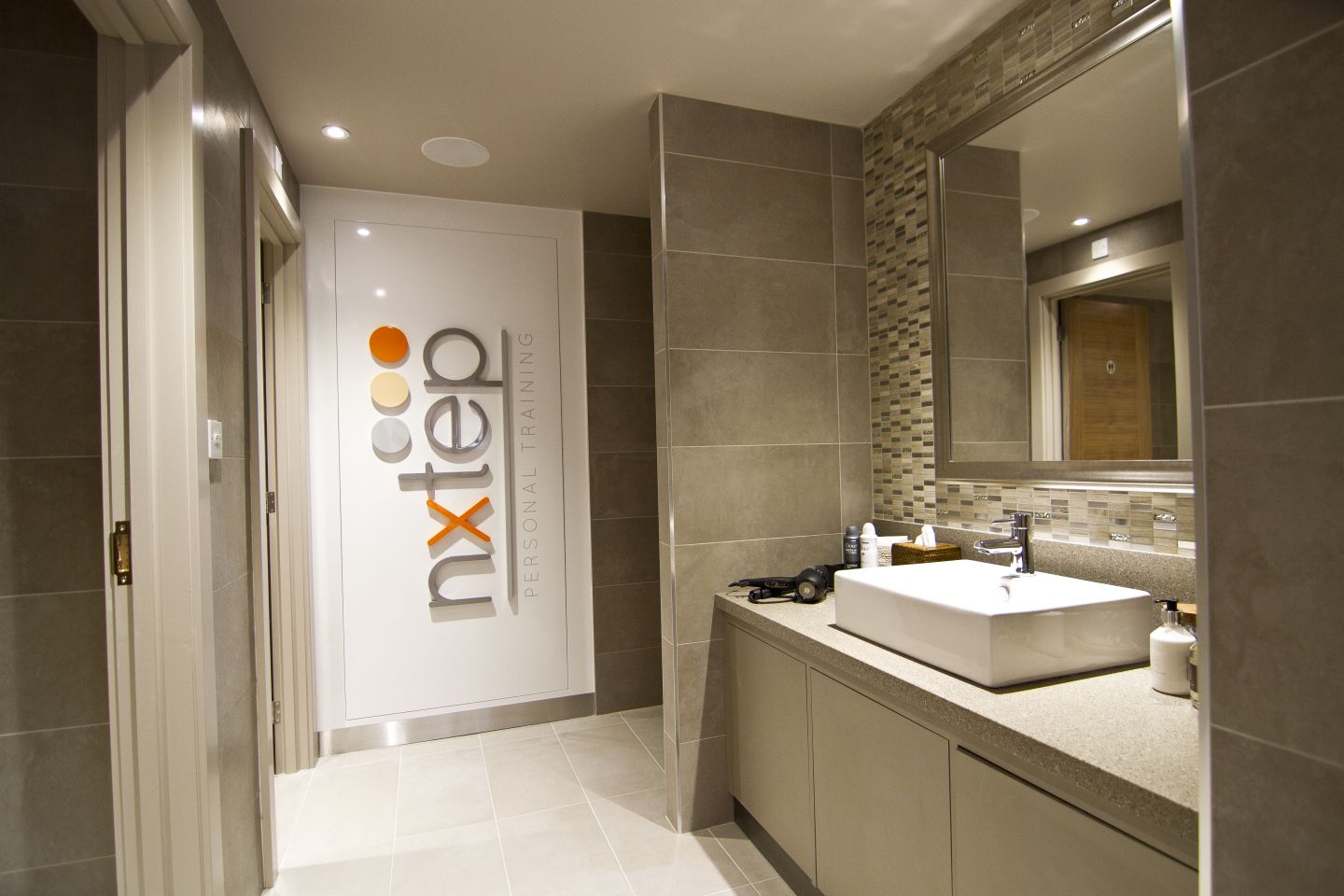 The Private Personal Training Gym
Are you looking for a personal trainer with their own gym who can help you get fit away from the crowded rooms of your local big name gym? Nxtep Personal Trainer gym could be the perfect fit for you – we are a small private gym in the centre of the Cheshire town of Knutsford, owned by certified personal trainer Chris Nicklin, who has given over 10,000 PT sessions to date. Chris has a wealth of knowledge and training methods, and takes enormous pleasure in helping others achieve their set goals.
As a gym with trainers, we can offer a far more personal, bespoke experience than the commercial gyms can. Not only do you get a truly private personal trainer service, but you receive your training in a luxury gym environment with no distractions, with the music you want in the background (or no music at all if you prefer!), clean, well-maintained equipment, your own clean towel and drink.
As you will be the only person in the studio (unless you have signed up to semi-private / small group training), you get 100% of your gym personal trainer's attention, and you will never have to wait for equipment to be free, meaning you can always carry out the routine you intended, in the same order and in the timeframe you had planned.
Clean, Quiet & Modern
As a luxury PT gym, we pride ourselves on being able to offer a comfortable, quiet, clean and sophisticated environment in which to work out in, away from the madding crowds.
Our equipment is of a higher quality than you will find in the average commercial gym, where the onus is usually on durability – meaning you will often find yourself on clunky, outdated and even malfunctioning machinery. At Nxtep however, we focus on quality, customisation and comfort. As such, we are equipped with Technogym's Cardio and Functional Training Machines, a large range of Escape Fitness free weights and even a Concept2 Skierg machine for cross country ski training, among others.
As a luxury personal training studio, our facilities match our equipment; you will find spotless WC and shower facilities where you can refresh yourself with luxury health and beauty products to leave you feeling revived and energised after your session. Our modern changing area features rainfall showers, and of course hair dryers and hair straighteners.
Tea, coffee, cold drinks and a selection of snacks are also available to help you refuel, repair and re-hydrate after your workout, and for while you train, clean towels and chilled water are provided.