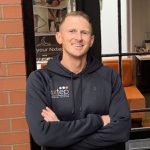 Chris Nicklin is a certified Personal Trainer with over 7 years' experience, and the owner of Nxtep Personal Training. Chris qualified from Edge Hill University with a Bachelor of Science (BSc) degree in Sports Coaching and Performance Development, and has delivered over ten thousand one-to-one Personal Training sessions.
Updated 28/9/2022
Running is one of the best forms of exercise there is for a healthy body and mind. There are many benefits, including weight loss, increased energy levels, improved cardiovascular health, reduced stress and anxiety, and even better sleep! However, if you want to get the most out of your time spent running, then working with a personal trainer running coach could be just what you need.
Check out our great Google reviews!